RAM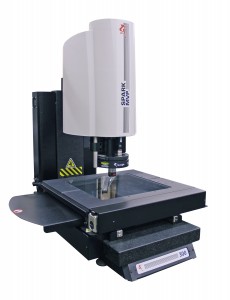 RAM Optical Instruments was founded in 1981 and quickly became a leading provider of high quality, easy-to-use dimensional measurement systems and accompanying software for manufacturing quality control. RAM offers a full line of shop floor optical measurement systems that are value priced with premium performance.
As a global leader in optical and multi-sensor metrology, Quality Vision International (QVI), acquired RAM Optical Instruments in 2002.
The company designs and builds a complete line of dimensional measuring machines that combine optical, laser, and contact sensors into easy to use systems. QVI systems are used by manufacturers in over 75 countries around the world to measure and inspect their products for quality and process control. Since 1945 the QVI companies have made a singular commitment to improving the technology of dimensional measurement. The acquisition of RAM Optical Instruments brought Quality Vision International to become the world's largest vision metrology company.
The RAM heritage in optics and projection gaging evolved to global leadership in video and multisensor technologies, and remains so today.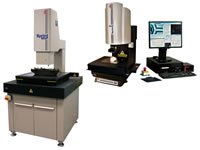 Step up to the SprintMVP and SparkMVP Measurement Value
With loads of features and automatic dimensional measurement, SprintMVP and SparkMVP systems provides the best automatic measurement solution for the best price. SprintMVP systems are designed with our trusted motorized zoom lens optics system while SparkMVP systems offer a fixed lens optical system with field interchangeable front lens options for higher resolution.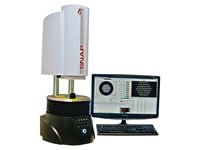 SNAP Digital Measuring Technology

Large-Field-of-View, Digital Measuring Technology
QVI® SNAP™ measurement systems are designed to measure small, intricate parts right on the manufacturing floor. All SNAP systems are simple to use. With automatic part ID and AutoCorrelate, simply place a part on the SNAP and press GO. Single parts, multiple parts – even a mixture of different parts – are all measured automatically.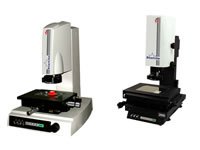 Easy to Use Compact Systems with Big Benefits
The QVI StarLite and Spark systems from RAM are precision measurement instruments designed for easy focusing and part positioning.