OGP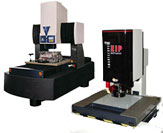 Multisensor Systems – Which SmartScope® system is right for me?
OGP SmartScope multisensor measurement systems combine optical, laser and tactile sensors, letting you measure parts more completely, with lower uncertainty and in less time with a single system, than you could using multiple specialized measuring systems. This added versatility translates into lower capital expense and lower operating costs.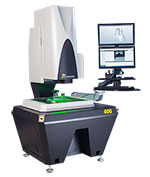 QVI Fusion 400 is an innovative large field-of-view (LFOV) multisensor measurement system that offers power, speed and versatility to automate measurement and maximize throughput. It offers a generous 350x250x250 mm measurement volume, and the heart of its capability lies in its LFOV optical system. There are two selectable optical configurations — a 100 mm diagonal field-of-view Low Magnification with long depth of focus, and a 20 mm diagonal field-of-view High Magnification with autofocus.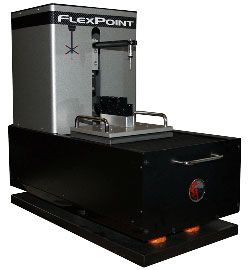 QVI® FlexPoint™ 111/212
The New QVI FlexPoint 111 / 212 is a high accuracy flexible gaging system. It provides an alternative to custom hard gaging and is designed for measurement of small precision parts. The FlexPoint comes equipped with New QVI ZONE3 premium CAD-based 3D metrology software.