MeasureMind
MEASUREMIND 3D METROLOGY SOFTWARE
MeasureMind 3D multi-sensor metrology software makes it easy to measure your most complex parts.
Basic support of any number of sensors as well as single and compound rotary indexers lets you measure anything from simple geometric forms to complex free-form shapes on properly configured OGP measurement systems.
MeasureMind 3D multi-sensor provides a highly flexible datum environment based on ISO and ASME standards. This includes datum levelling from any plane or feature with an axis, datum origin from any feature with a single location, and datum rotation from any point relative to the origin.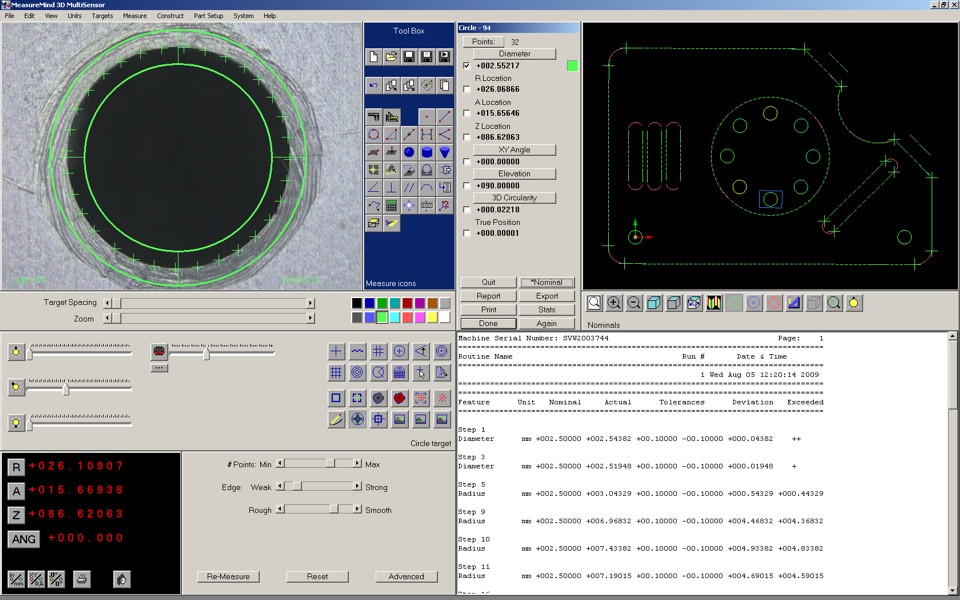 ---

Innovative Measuring Systems has the experience, knowledge and capability to assist with all of your measuring needs. Let's set an appointment today to find out how we can assist you find the right tool to meet your measuring challenges. With our combination of 34 years of manufacturing, process and quality experience, we can help you find the right product and process to complete your project.
521 S 48TH ST. Suite 106 | Tempe, AZ 85281 | (602)527-5488 | sales@innovativemeasuring.com